main features
Maximum volume treated: 100m3

Tank volume: 2L

Diffusion volume: 1000ml/hr

Weight: 5.3 Kg

Dimensions: 492 x 290 x 342 mm

Power: AC 230V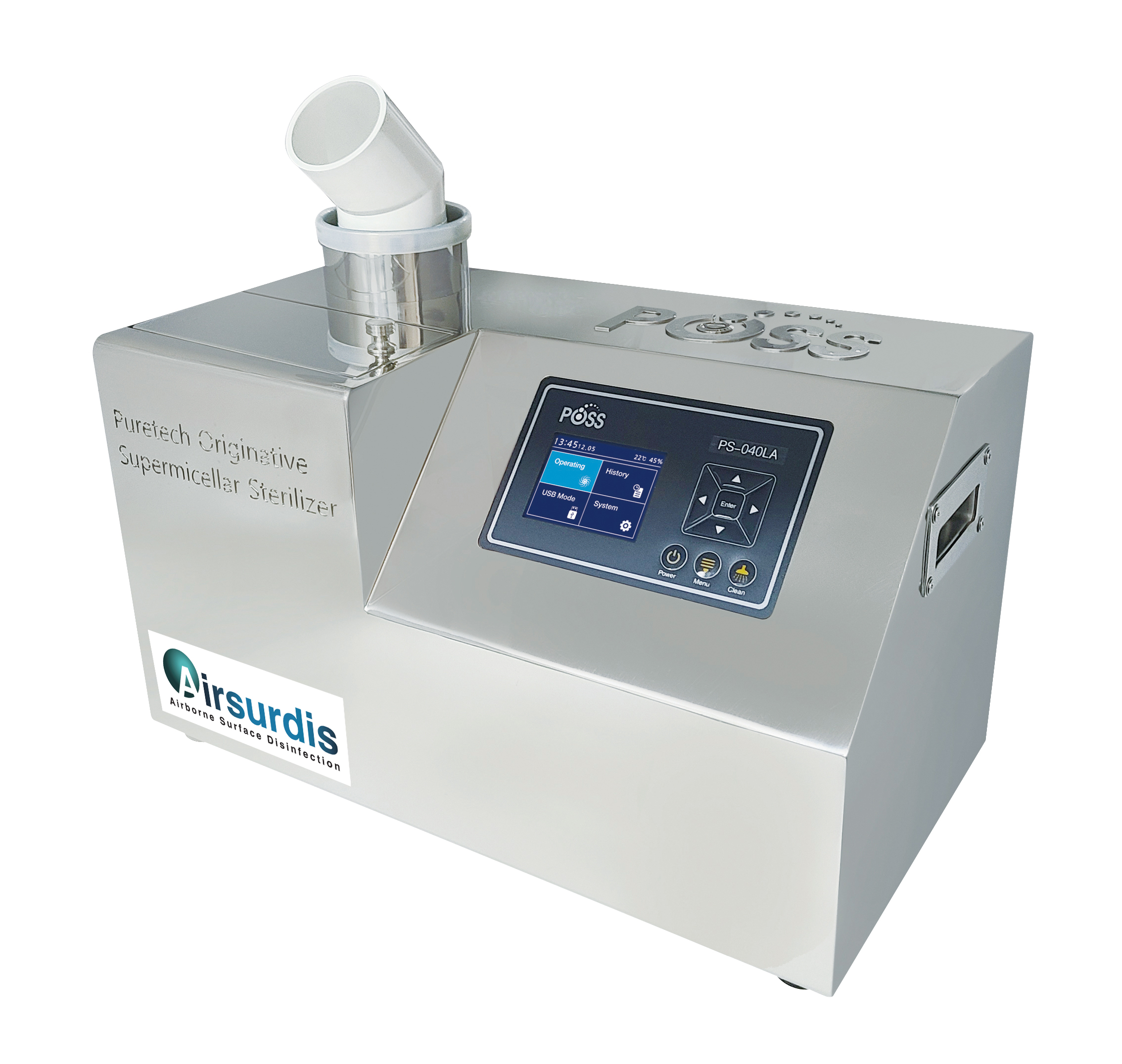 Maximum vol treated: 30m3

Tank volume: 2L

Diffusion volume: 450ml/hr

Weight: 13 Kg

Dimensions: 550 x 310 x 328 mm

Power: AC 230V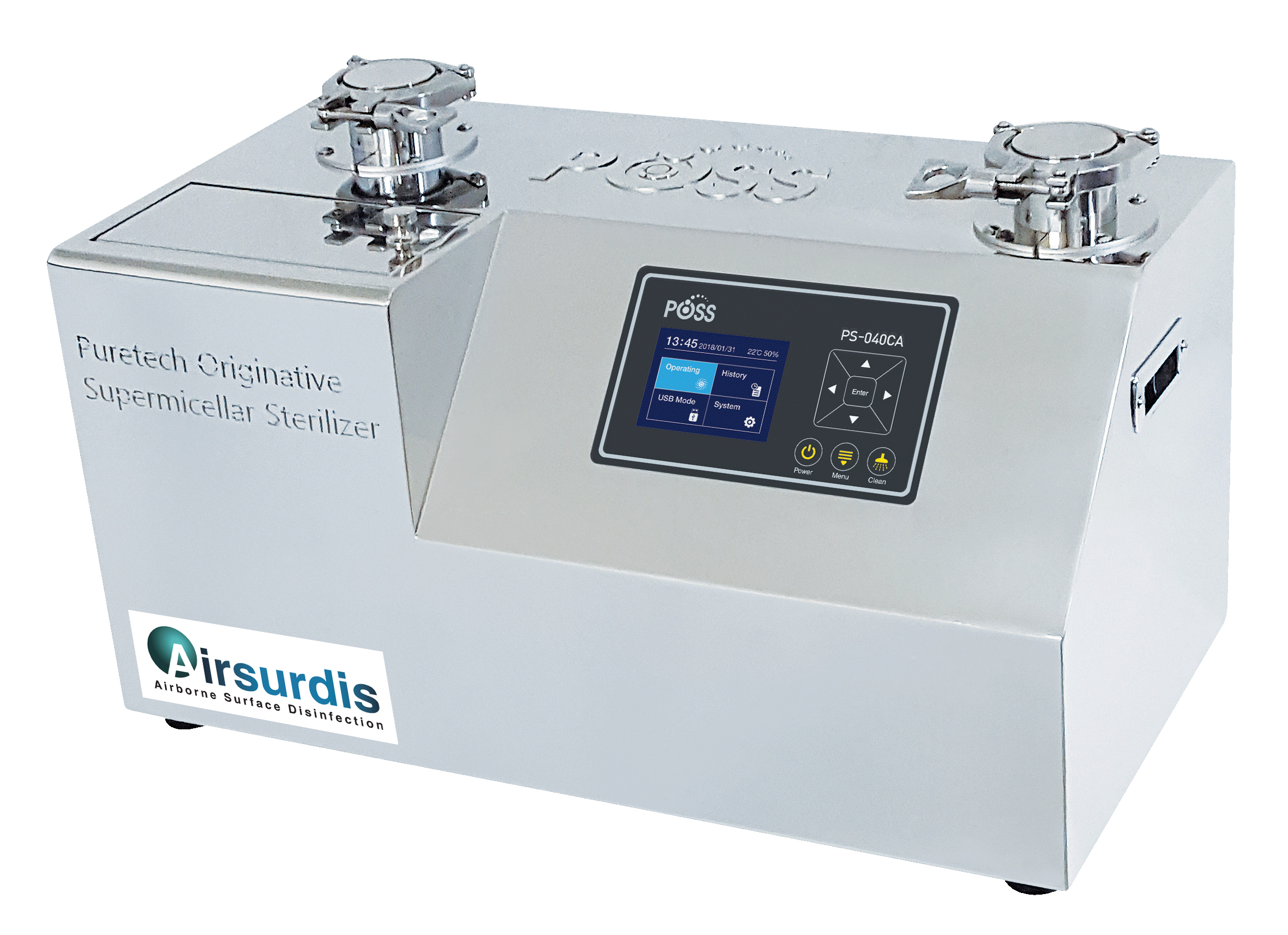 Maximum volume treated: 300m3

Tank volume: 6L

Diffusion volume: 2000ml/hr

Weight: 36.5 Kg

Dimensions: 330 x 470 x 787 mm

Power: AC 230V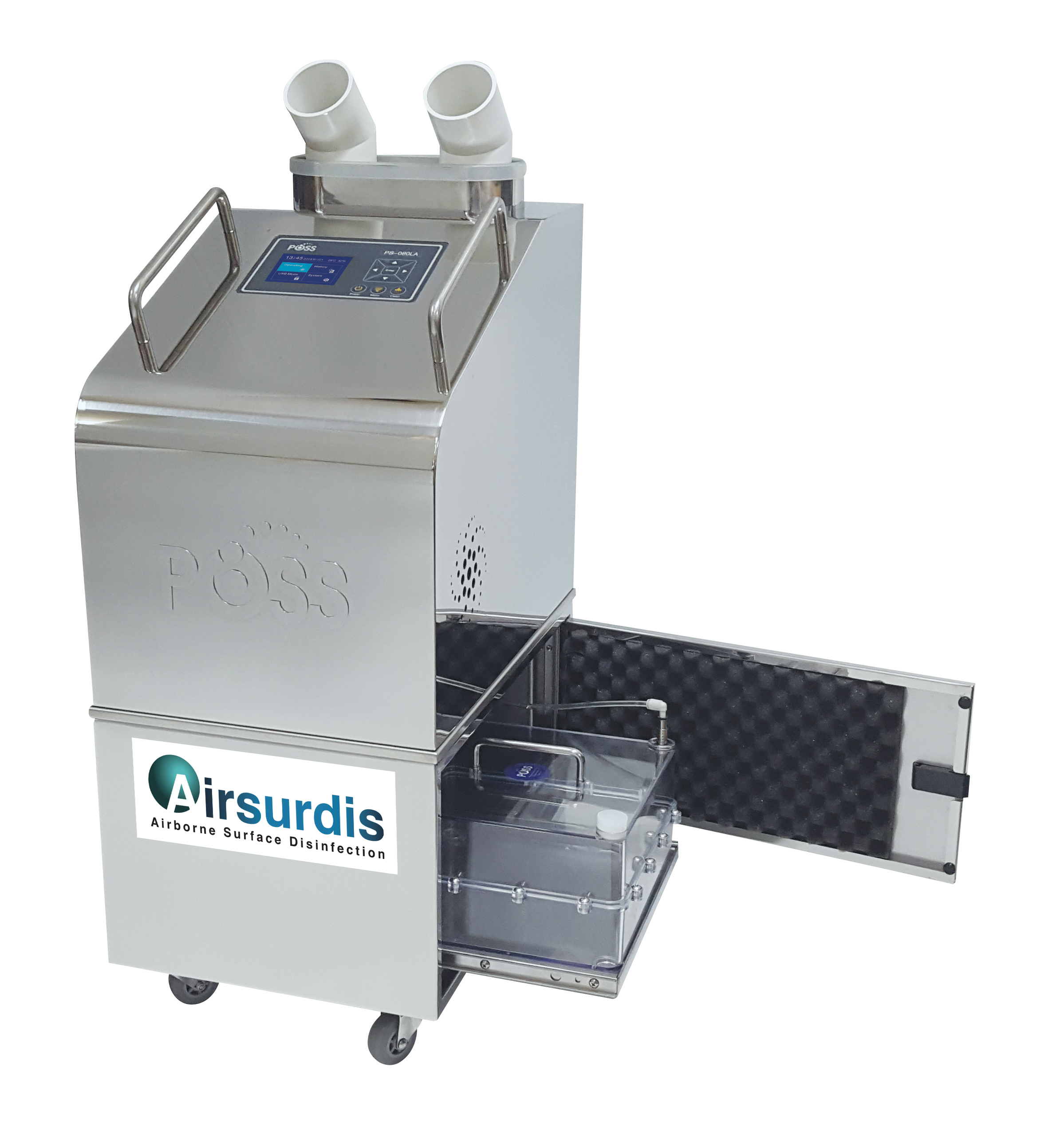 Maximum volume treated: 300m3

Tank volume: 6L

Diffusion volume: 2000ml/hr

Weight: 49.5 Kg

Dimensions: 330 x 470 x 787 mm

Power: AC 230V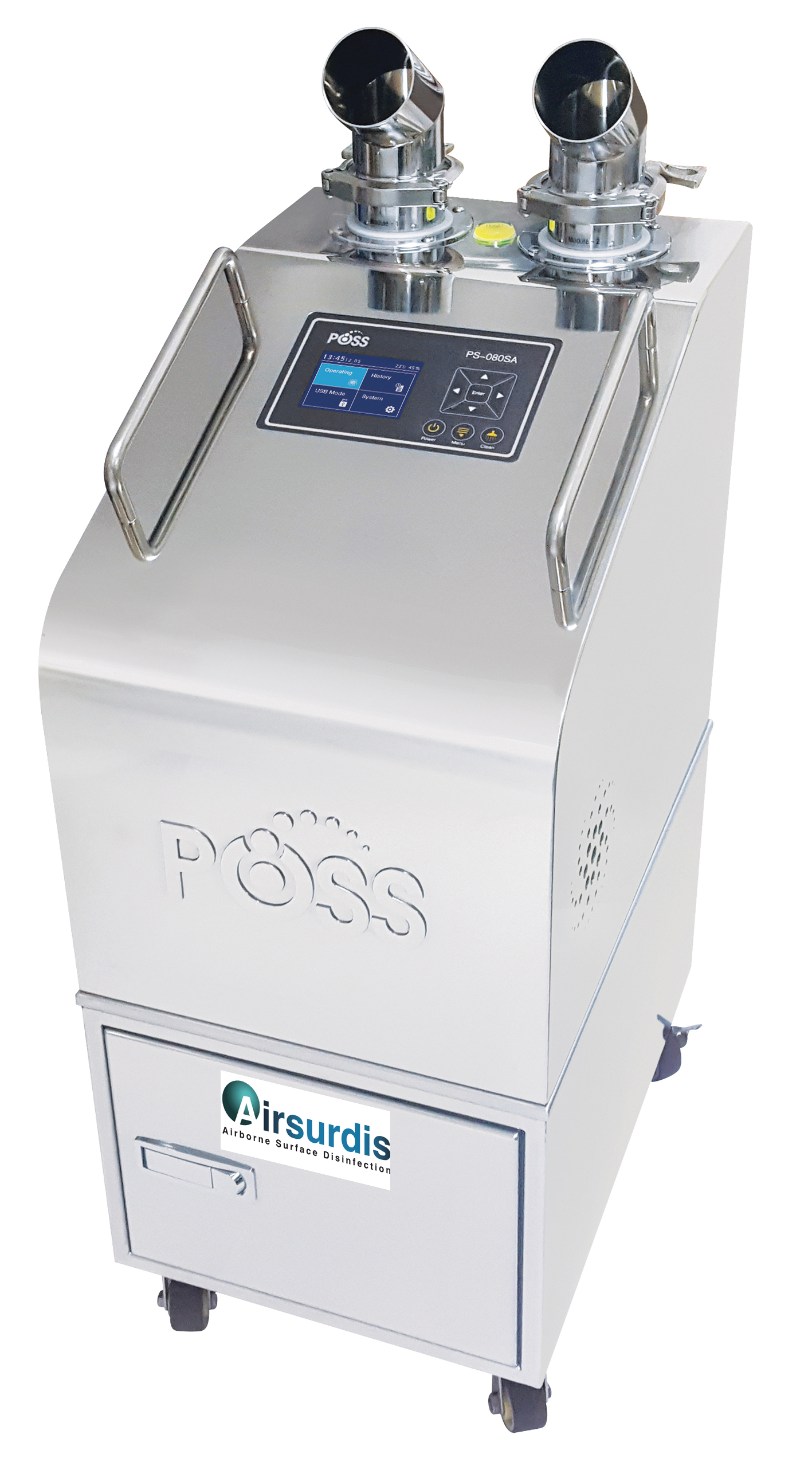 POSSTM is the equipment range for airborne surface disinfection intended for critical users such as pharmaceutical manufacturers, biological laboratories and research units.
Features for All POSS Models
Patented ultrasonic system with droplets less than 3 microns
Mains powered, with no other utilities needed.
Easily programmed ( based upon space volume ) and operated using intuitive programming interface.
Stores multiple programmes for future use and is fully password protected at two levels.
Customisable data retention for all key disinfection cycle parameters. Can be saved to USB or directly sent to printer.
Low planned maintenance needs and very robust.
In built RH and temperature monitoring and feedback ensure condensation is avoided. Fog and vapour produced are compatible with all normally used cleanroom construction materials.
Hydrogen peroxide fog is diffused over a large volume without need of additional fans. Cost effective against leading competitors whilst achieving comparable efficacy
SuperMicellar Fog created can be passed through pipework into rooms.
Depending on model selection can either operate in direct diffusion mode into rooms or by re-circulation of the SuperMicellar Fog in and out of the space.
Bodies constructed in polished Stainless Steel for robustness, ease of cleaning and Cleanroom compatibility.
Typical Product Applications:
Pharmaceutical and Biotechnology manufacturing areas BSL3 and BSL4 Laboratories
Animal Research Facilities
Microbiology and QC Laboratories
Research Laboratories
Passboxes ( and for conversion of existing units to H2O2 passboxes )
Freeze Dryers
Isolators and RABS units ( both as OEM fitments and retro-fitted )
About the
POSS System
Several years of development were necessary in order to offer you a complete range to meet the most demanding needs. POSSTM is built around a Supermicellar Fogging (SF) zdiffusion system that achieves vapour-equivalent disinfection efficiency levels when using our 7.4% pure Hydrogen Peroxide formula. This allows the routine achievement of 6log levels of BI validated deactivation of bacterial spores in critical environments.
Supermicellar Fogging (SF) system:
The exclusive SF device uses the principle of generating of ultra fine and accurately controlled size microdroplets, at ambient temperature, by ultrasonic vibration (1.6MHz) and from which only the ultrafine droplets are created and ejected outside the equipment using a specially designed internal fan mechanism. The droplet size range created is 1-3 microns. This technology allows the great advantage of being able to position the POSS machine either inside the space to be decontaminated, or outside and to transfer the fog through pipes into the space without any issues normally associated with non-vapour generating systems.
Short Setup
POSSTM system benefits from short setup and cycle times of around 3-4 hours total for 6log decontamination and does not require any pre-conditioning of the room air prior to disinfection like other competitive vapour phase systems.
It is also possible to have an optional Hydrogen Peroxide sensor attachment which will provide real time data to the Remote Control, and to data storage.
No corrosion:
The micron sized droplets are very small and light and have a strong surface tension.
Therefore, when they encounter any solid body, they rebound without breaking and wetting any surface, so no liquid condensation or surface wetting occurs, so avoiding any potential corrosion issues.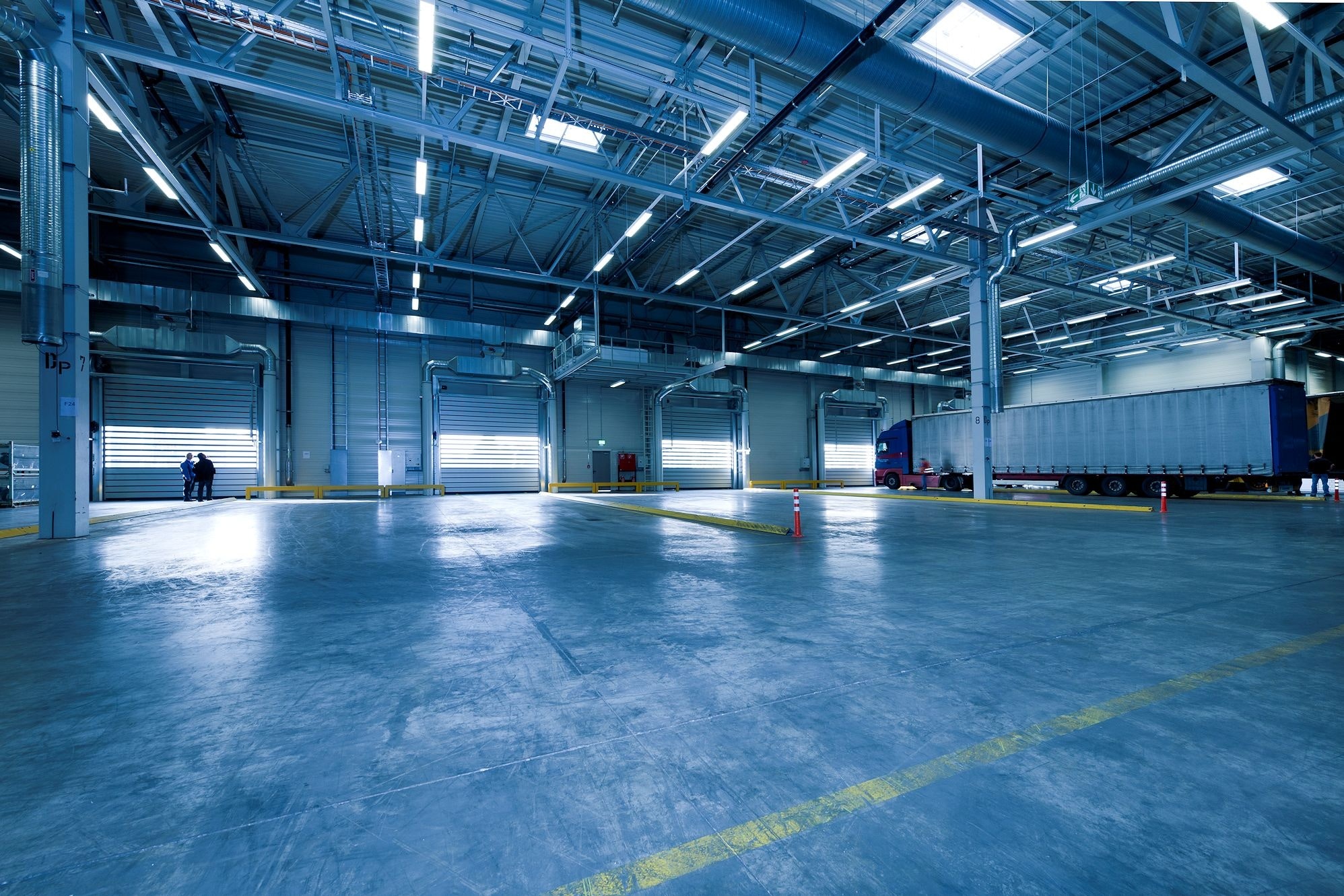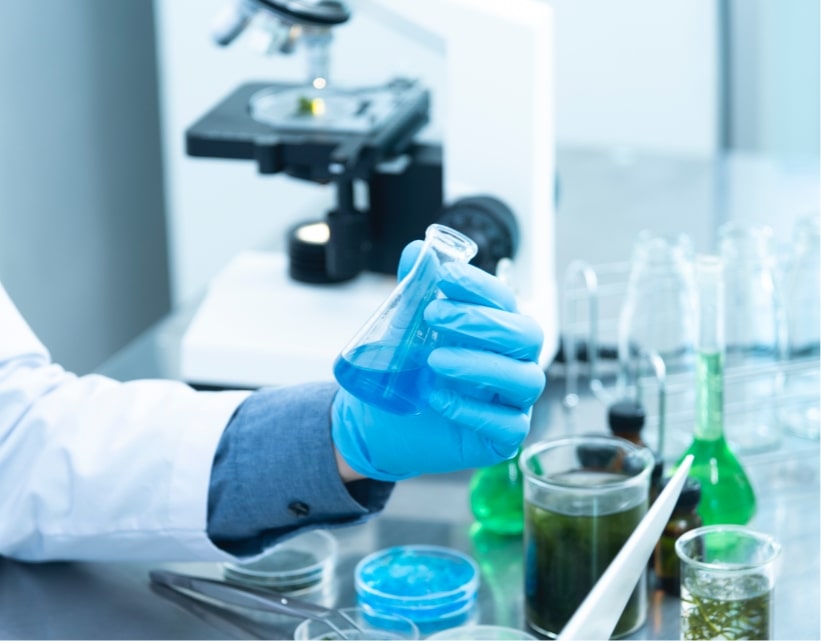 Focus on EN 17272 :2020
The European standard EN17272:2020 is the Norm which will quickly replace the NFT 72-281, the last update of which was carried out in 2014. The EN 17272 largely incorporates the latter but has several enhancements including, in particular, a 4-point distribution test with S. aureus.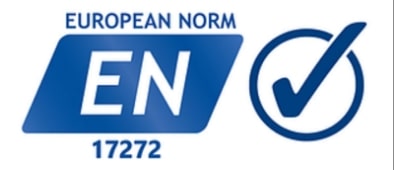 What's special about SPRAY OXY PAETM?
SPRAY OXY PAE TMis a European Biocide Regulations registered, ready-to-use, airborne surface disinfectant which is bactericidal, yeasticidal, fungicidal, sporicidal, mycobactericidal and virucidal for surfaces, materials, equipment and clean furniture in medical, industrial, veterinary, tertiary, hotel industry, sports halls, changing rooms, toilets, ventilation ducts, etc …
SPRAY OXY PAE TMis also suitable for disinfecting clean surfaces in contact with foodstuffs, premises, equipment and materials in food processing workshops for human consumption. Active ingredient: Hydrogen peroxide (CAS n ° 7722-84-1) at 7.4% (75 g / Liter).
Complies with the provisions of EC Regulations n ° 834/2007 and n ° 889/2008 for cleaning and disinfection in the food industry and organic processing. Complies with the specifications of January 5, 2010, modified and supplementing the provisions of EC Regulations n ° 834/2007 and n ° 889/2008 for cleaning and disinfection in the food industry and organic processing. (see website www.inao.gouv.fr)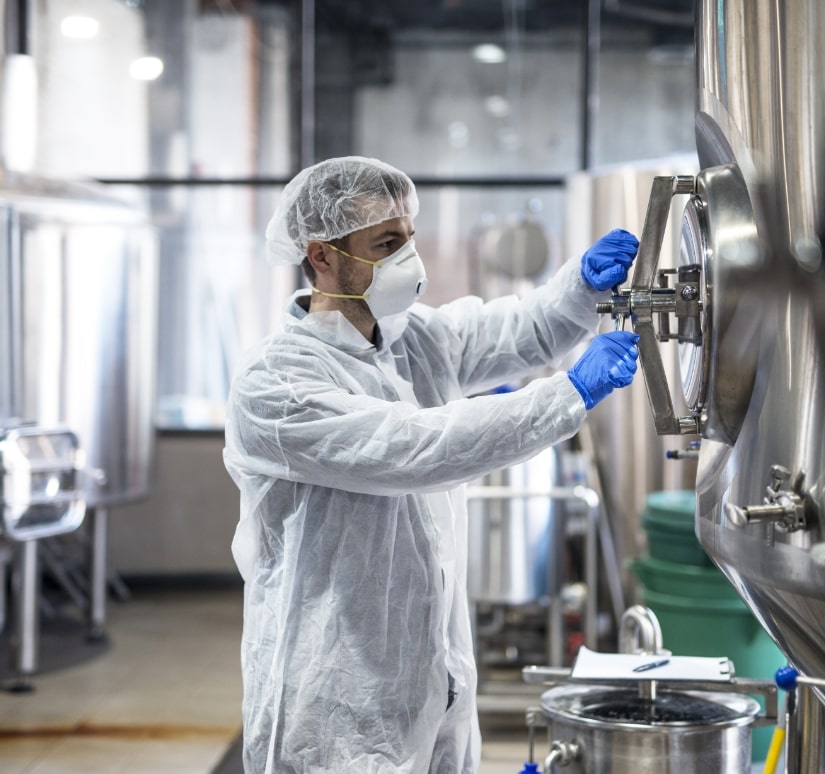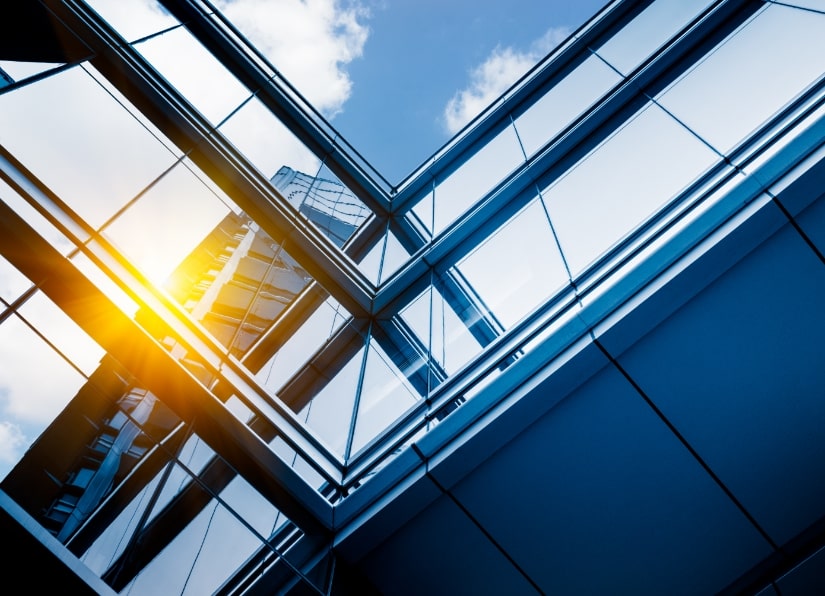 Strong Diffusion, strong diffusion…
Because the diffused droplets are nearly equal in weight to the air outside the equipment, Brownian Motion causes the particles spread rapidly throughout the volume being decontaminated.
The ultramicron sized droplets vaporize in a short time, so they generate a lot of active oxygen and exert a strong disinfection power, even whilst using the low concentration of 7.4% hydrogen peroxide solution.
…but why use a low concentration H2O2 solution!
7.4% hydrogen peroxide solution is easy to transport, store and handle, so it can safely sterilize the space to be decontaminated and because of the low residual hydrogen peroxide vapour after treatment is complete, the disinfectant can be exhausted out by the HVAC system of the GMP facility. POSSTM machines, when using SPRAY OXY PAETM 7.4% hydrogen peroxide solution comply with both the disinfection standards NFT 72-281:2014 and EN17272:2020.
Design quality:
POSS is a range of high-end equipment designed using robust cleanroom compatible materials and construction for reliability and low maintenance. They are easy to programme and operate, and will automatically ensure optimum decontamination conditions are met throughout the cycle. POSSTM machines have full and customisable data retention capabilities with printer connection potential, and can be operated with the optional wired Remote Control unit from outside the room. It is also possible to have an optional Hydrogen Peroxide sensor attachment which will provide real time data to the Remote Control, and to data storage.