Solutions

Adapted to your Decontamination Goals

The POSS range offers a cutting-edge technical response to decontamination of the most demanding environments thanks to an ultra-precise vapour generation device offering very high-level disinfection efficiency and the PEGASE range offers cost effective efficiency, rugged solutions, and simplicity of use for more Commercial applications. Fulfilling your demands effectively.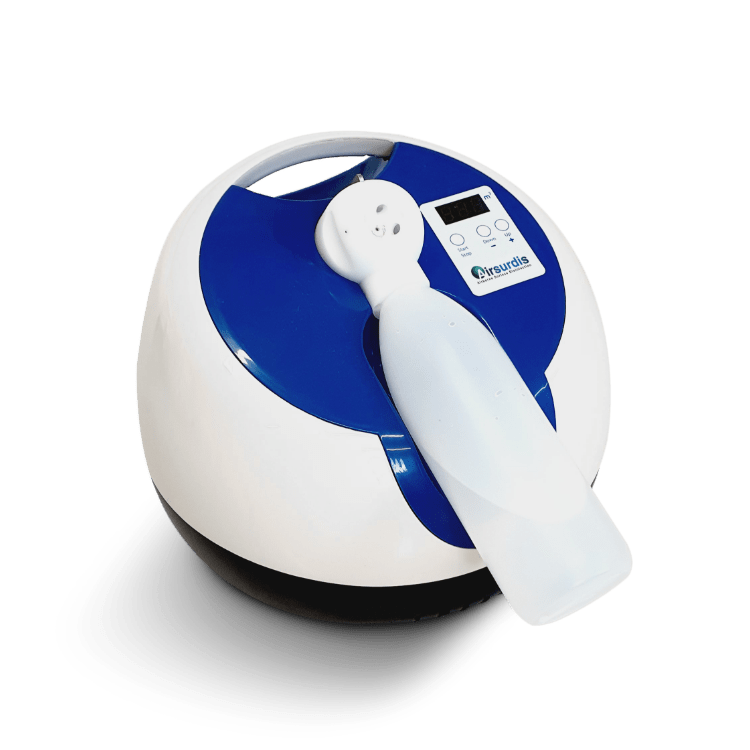 A company dedicated exclusively to

Airborne Surface Disinfection

AIRSURDIS is the partner that supports you in your decontamination projects today and tomorrow with ranges of specific disinfection equipment and chemical designed to meet the needs of your organization, whether decontaminating surfaces in areas, rooms, equipment..and beyond.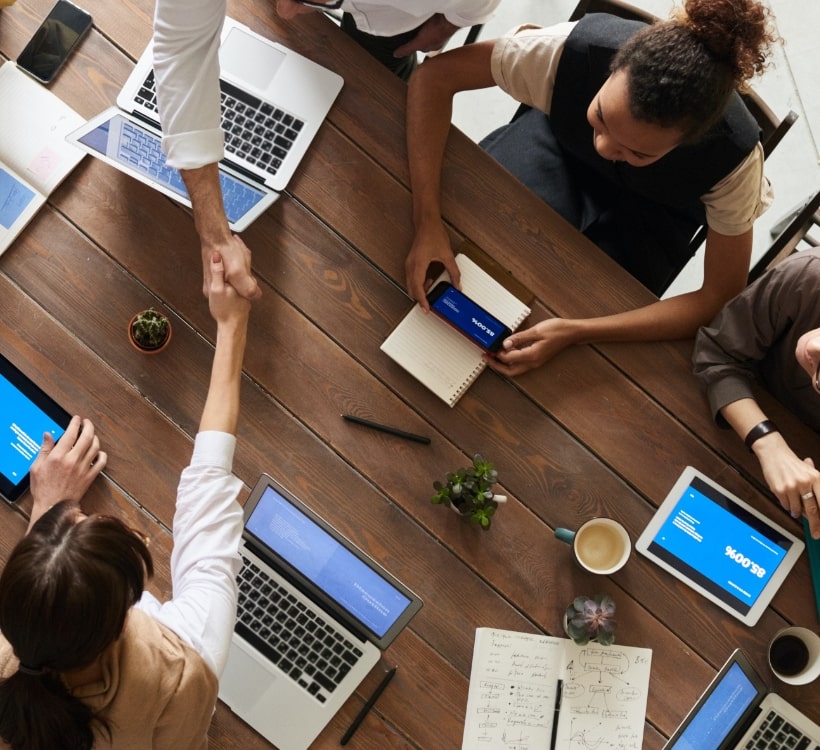 Application Example
The POSS PS-080SA automatic equipment benefits from exclusive SF(Supermicellar Fogging) technology to produce an ultra-fine mist of less than 3 microns. It allows the disinfection of complex areas with an efficiency rate of 6log when used with our SPRAY OXY PAE product
Play video
Company news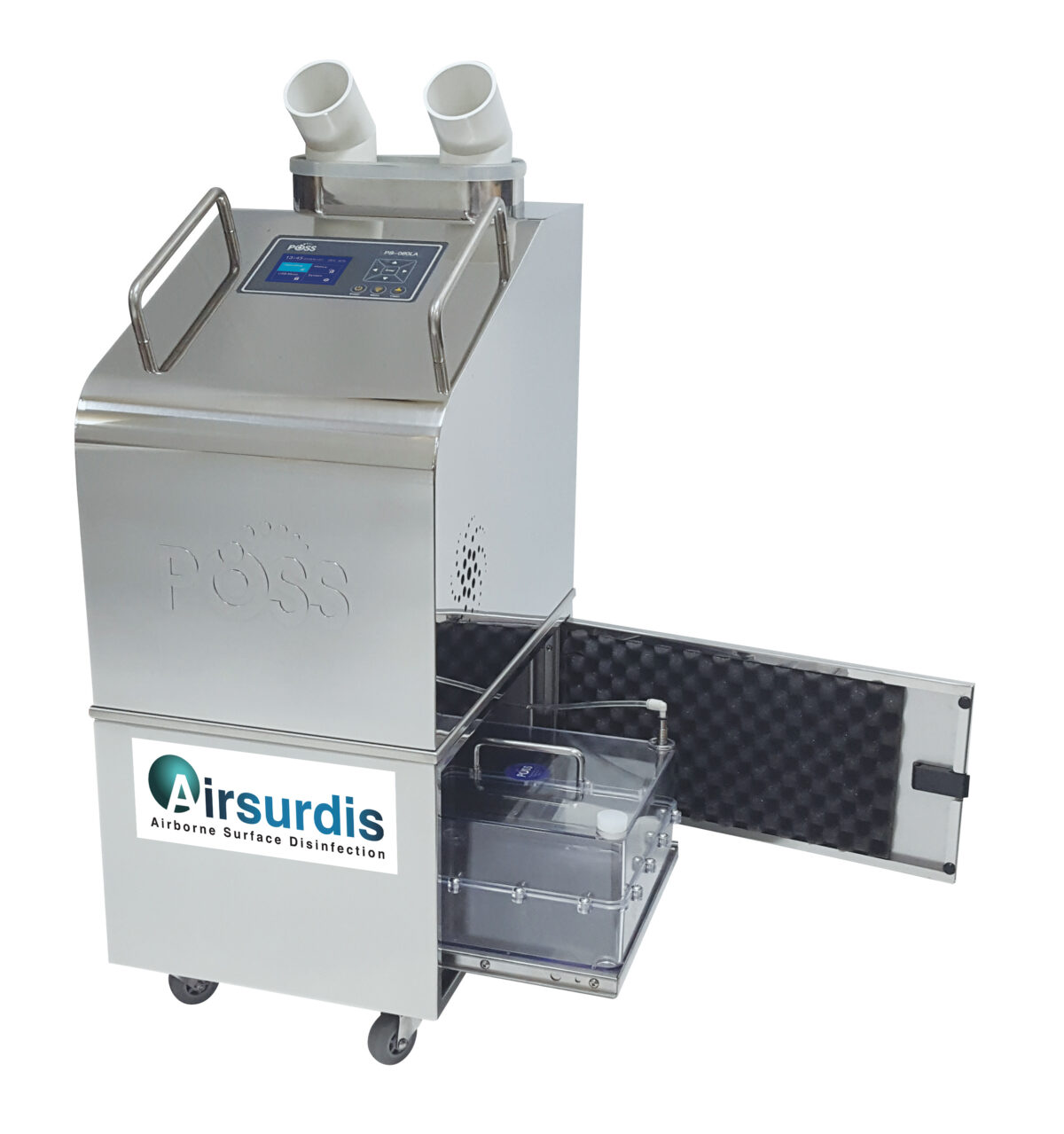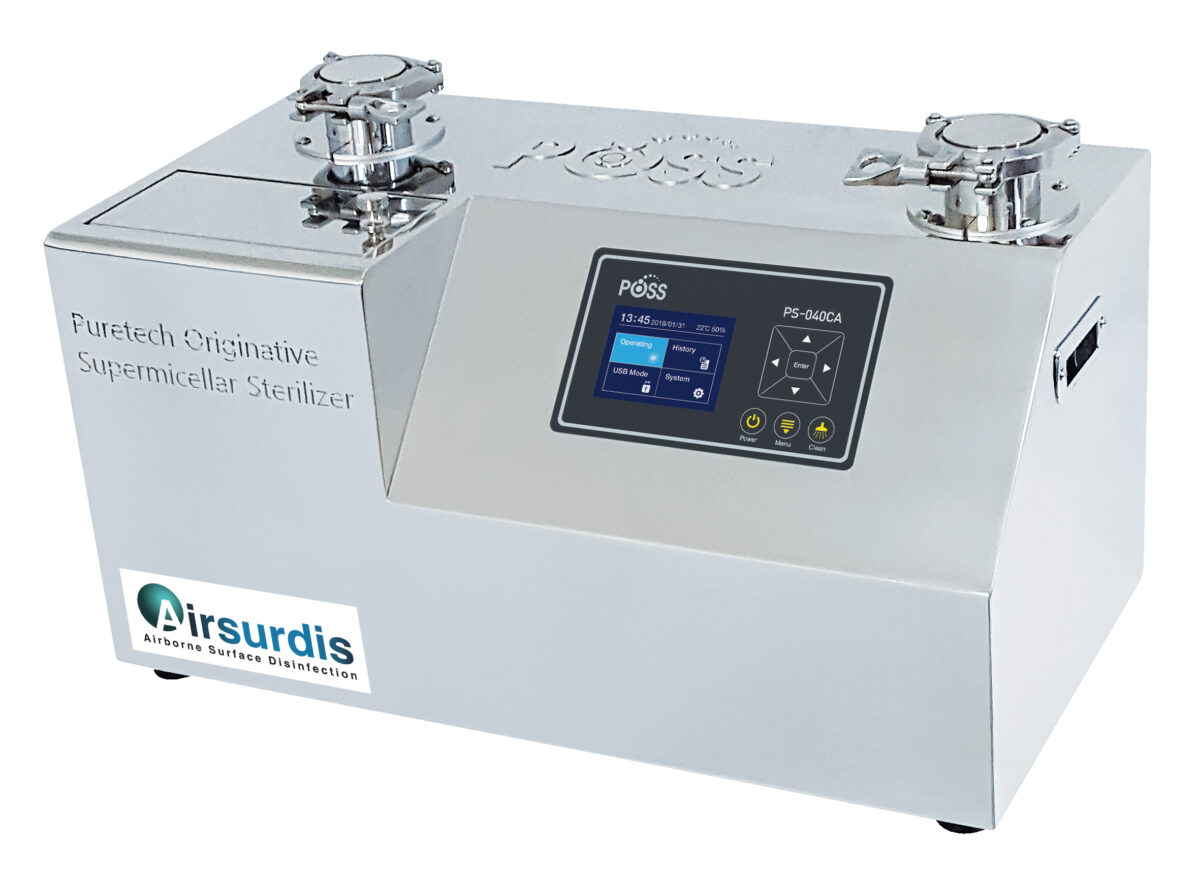 Airsurdis is pleased to announce that our new website is now fully functional and live at www.airsurdis.com
Please take the opportunity to check out our exciting range of Airborne Surface Disinfection equipment and chemical for all your surface decontamination needs.
Happy to hear from you at contact@airsurdis.com for any enquiries on Airborne Surface Disinfection.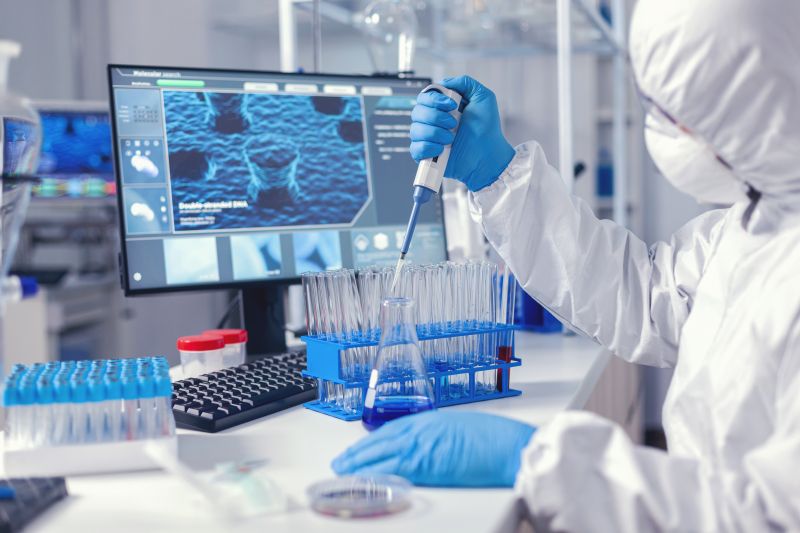 The exclusive Supermicellar Fogging System inside the POSS machine uses the principle of generating of ultra fine and accurately controlled size microdroplets, at ambient temperature, by ultrasonic vibration (1.6MHz) and from which only the ultrafine droplets are created and ejected outside the equipment using a specially designed internal fan mechanism. The droplet size range created is 1-3 microns. 

This technology allows the great advantage of being able to position the POSS machine either inside the space to be decontaminated, or outside and to transfer the fog through pipes into the space without any issues normally associated with non-vapour generating systems.
#poss
#airsurdis
#EN17272
#airbornesurfacedisinfection
#contaminationcontrole
#cleanroom
#technology